Skip Navigation
Website Accessibility
New greeting cards for knitters










Sock needles from Lantern Moon and Ebony Sox Stix










Our New Alcove
We tore down a wall and opened up the area in front of the cash registers to make your shopping experience more pleasant. Enjoy!













Beaded Capelet
















Buttons From Crackpot
Each of these buttons is a one-of-a-kind, hand-crafted button. They're perfect for dressing up your favorite felted bag! Prices vary.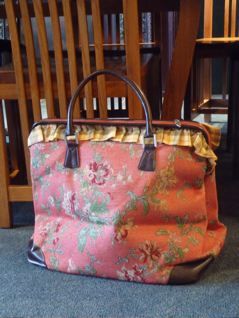 Doctor Bag
This is such a fabulous bag for knitters! Filled with pockets, a zipper area, and LOTS of room, it'll hold even your afghan projects all in one place. Set it on the floor and it stays open. Available in three colorways. Price: $82.













Main Street Entrance
Welcome!














Needles
We're fully stocked on Addi Turbos, Addi Naturas, Addi Lace Turbos, and KA Circular and Straight Needles. Pony and Kollage are available in double-points for the sock knitters, but don't forget the 9" circular sock needles that are quickly changing the way we make socks. We also carry bamboo crochet hooks, and hooks from Skacel (metal), Pony (rosewood), and Kollage (the ever-popular square hooks).






Kristine's Wrap
This amazing wrap was knit by Kristine from a Knitting at Knoon design. She used two colors of Noro Kureyon, chips from Trendsetter, and Universal's Panda to trim it out. Gorgeous!!














Jenny Knitting










Girl Scouts